October 23
Students, family and friends gathered at the estate of Emory's President Wagner for a picnic to celebrate Family Weekend at Emory. A quarter mile from these festivities, man's closest genetic relative was suffering and dying in Emory's Yerkes Lab.
Needless to say, Wagner and others who have lied to the public did not offer students and family members a tour inside Yerkes. However, animal activists were on the sidewalk telling students and family what Wagner did not want them to hear.
Hundreds of visitors passed by activists and received leaflets that document atrocities inside Yerkes and Emory.
On this day, Emory could not lie to the public and say it was not so because the information distributed was their own.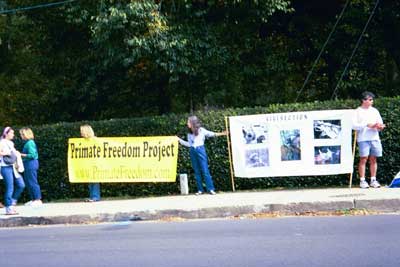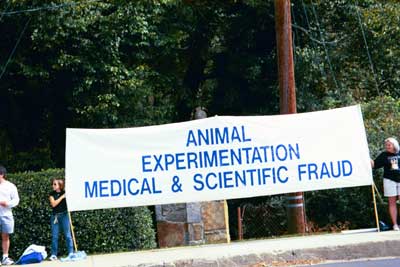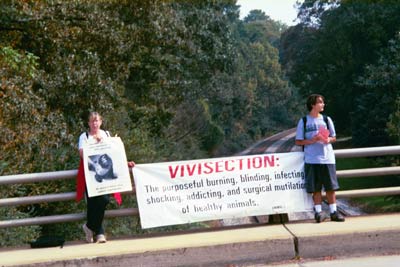 ---
---
Home Page | Our Mission | News
What Are Primate Freedom Tags | Order Tag
Primate Research Centers | Resources