Location
Location
Location.....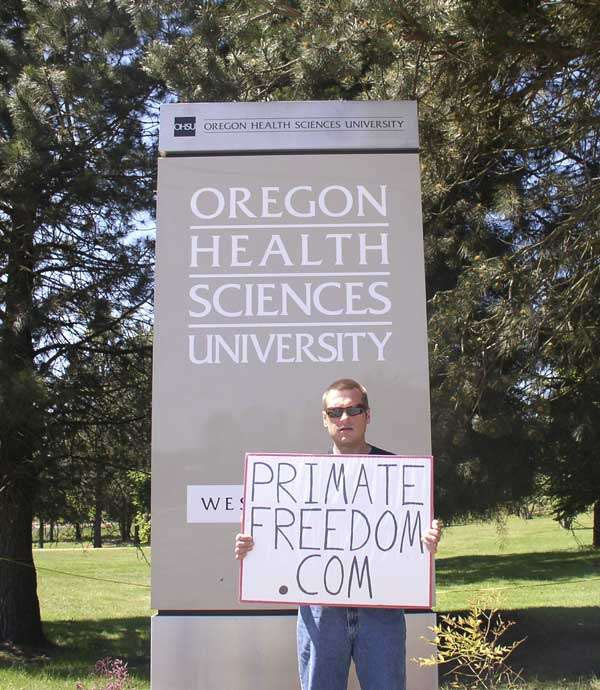 And for Clark, that 'location' would be directly in front of the sign at the Oregon Health Sciences center where primates are used in experiments that are not helping sick people.
Inspired by Rick Bogle's Ape Army tour in 1997, Clark is spreading the word far and wide about Oregon's dirty little secrets.

Don't just sit there! Help Clark!
WHAT: A Personal Vigil for Primates in Research
WHERE: OHSU's Oregon National Primate Research Center, 505 NW 185th St., Beaverton, OR.
WHEN: Every Sunday thru June 25
TIME: Noon to 2 pm
CONTACT: Clark
DIRECTIONS: On the Max: take the Max towards Hillsboro to the 185th St. stop, walk about 1/2 mile North (uphill) on 185th.
Driving from Portland: take Hy 26 to 185th, go left on 185th, on right side after Walker Rd., look for sign "OHSU West Campus", street parking available in neighborhood further down, next left.

Read about what's happening in Oregon's lab....
---
---
Home Page | Our Mission | News
What Are Primate Freedom Tags | Order Tag
Primate Research Centers | Resources